The Same Chart That Nailed Ethereum's $90 Bottom Is Now Calling a Top
Like Bitcoin, Ethereum has been on a remarkable run over the past few weeks. Arguably, the asset's performance has been even more impressive than that of BTC over the same time period.
Case in point: per data from TradingView.com, from the lows around $90, the cryptocurrency has rallied 116% higher, outpacing effectively any other multi-billion-dollar asset over that same time period.
Chart from TradingView.com
The most recent leg of this move, which has brought ETH towards $200, has many convinced that more upside is in the cards. But, a leading technical analyst, whose chart called the previous bottom in the Ethereum market, is now signaling that a short to a medium-term top is forming.
Ethereum Is Preparing for a Strong Correction
On April 24th, a pseudonymous crypto trader shared the chart seen below, remarking that this single setup has "caught each major top and bottom" since 2020 began, marking the $290 yearly highs and the $90 lows that were experienced on "Black Thursday."
According to him, the same chart is now starting to call for a top in the Ethereum price, with the trader drawing attention to a forming rising wedge pattern and a bearish divergence, which are both textbook signs of an imminent reversal:
"This ETH chart has caught each major top and bottom. It's calling for the same in this region. When the time comes I won't ignore the confirmation."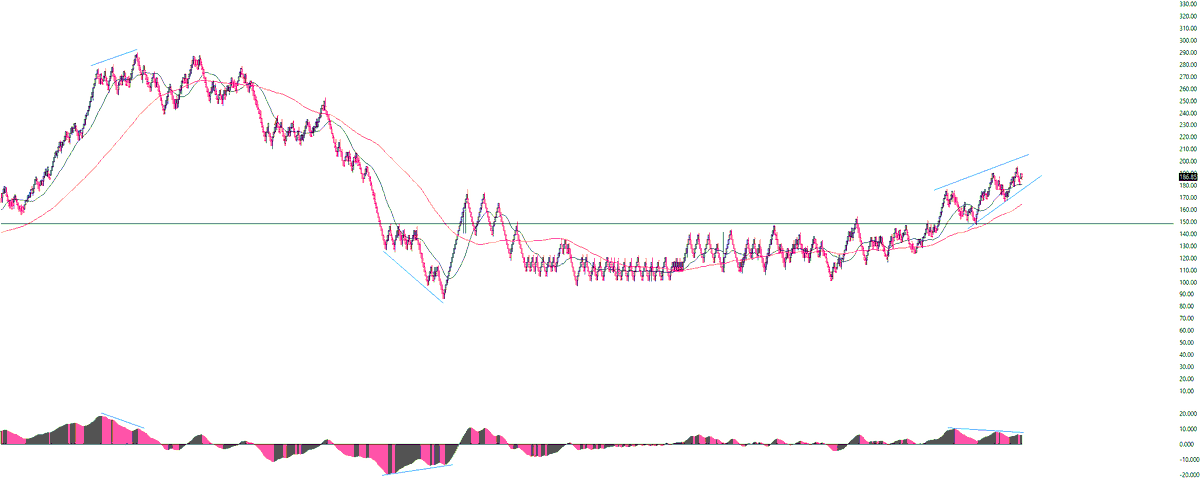 The bearish sentiment has been echoed for traders analyzing Ethereum's chart against Bitcoin, adding to the confluence signaling imminent downside.
Per previous reports from Bitcoinist, another pseudonymous crypto trader explained that ETH/BTC is currently running up against a heavy resistance level:
"Out I was so wrong on this. Still not liking how ETH / BTC looks at all. Sticking to my thesis thinking BTC gonna outperform hard when weekend is over," he noted.
The Fundamentals Suggest Otherwise
Although the technical case for more upside in the price of Ethereum may be weak, the fundamentals paint somewhat of a different story.
A report from Grayscale Investments released this month indicates that institutional players are investing heavily in both Bitcoin and Ethereum. DTC Capital's Spencer Noon said on the report:
"Institutional investors are buying ETH. The cat is officially out of the bag. From the latest Grayscale Invest report: Ethereum Trust saw $110M in Q1 inflows. This is more than all of its previous inflows combined for the past 2 years ($95.8M)."
Furthermore, Ethereum has seen its use case as a platform for stablecoin transfers absolutely explode, with the value of coins transacted on Ethereum each day recently matching that of Bitcoin. It's a reminder the blockchain remains functional as a medium of exchange.
Photo by Aditya Vyas on Unsplash
BitStarz Player Lands $2,459,124 Record Win! Could you be next big winner?
Source: Read Full Article