Kevin McCarthy slams House Democrats for 'imaginary impeachment' efforts against Trump
Kevin McCarthy slams House Democrats for 'imaginary impeachment' efforts against Trump
Republican House Minority Leader Kevin McCarthy says Democrats' impeachment efforts are distracting Congress from carrying out their official duties.
House Minority Leader Kevin McCarthy, R-Calif., called Democratic efforts to impeach President Trump, "imaginary" on "Fox & Friends" Tuesday and said Congress should devote time and effort to issues that matter to the American people.
"It's an imaginary impeachment. Nobody in America wants this," he said. "There are no facts for it. And here's [Jerry] Nadler who campaigned to become chairman on the whole basis that he'd be best for impeachment, the day after the election."
McCarthy said the Judiciary Committee, which Rep. Jerry Nadler, D-N.Y. , chairs, should be focused on fixing the illegal immigration crisis at the southern border and investigating big tech.
"What should this committee be doing? [Address] the crisis at our border, immigration — the review of all these tech companies. This is the committee that has jurisdiction over it," he said. "[Nadler] is doing nothing. Or what about bringing in Inspector General Horowitz who just had this whole report on the Department of Justice. That's what normal congresses do in the committee."
NADLER: er: Substantial evidence President Trump 'guilty of high crimes and misdemeanors' contained in Mueller report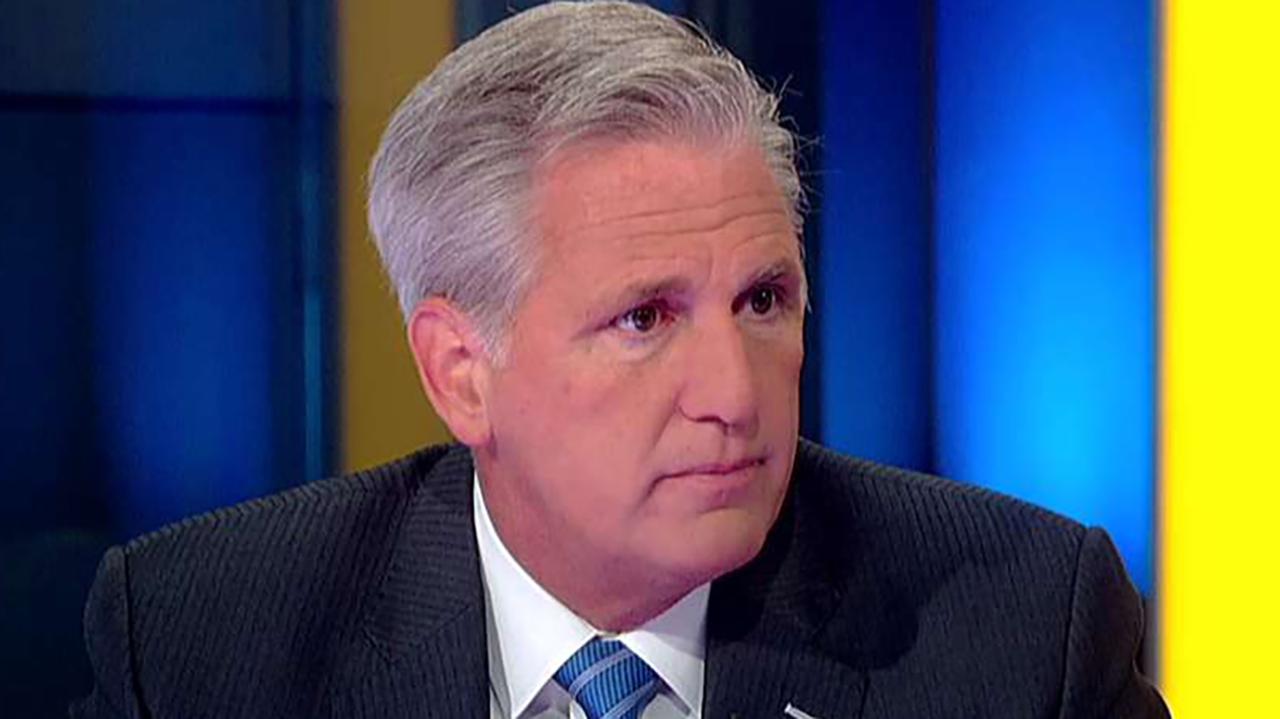 McCarthy criticized the party's 2020 presidential candidates and accused them of avoiding the impeachment fight because they can't defend it. He also said they've shied away from the economy because they had no hand in its success.
"If you go out on the presidential campaign with Democrats, nobody asked about [impeachment]. They just had a full debate, not one question about impeachment," he said.
"The other sad news is, there wasn't one question about the economy. Because the Democrats had nothing to do with making this strong economy — the strongest one we've had in the last 50 years. They don't want to talk about it because that's the reason why President Trump is going to get reelected."
CLICK HERE TO GET THE FOX NEWS APP
McCarthy also accused Democrats of failing to enforce the law and said they operate on emotion instead of facts.
"This is the difference with Democrats. Look how they don't believe in the rule of law," he said. "They don't believe in getting the facts. They just want to lash out."
Source: Read Full Article