Biden, Florida-bound, says his support among Hispanic voters has 'gotta go higher'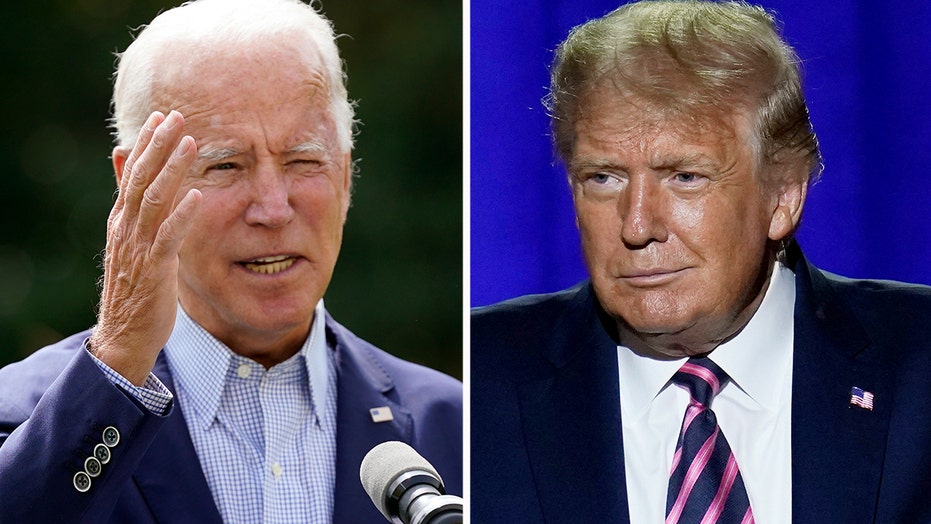 Trump campaigns in Pennsylvania as Biden campaigns in Florida
Biden trying to drum up support from Hispanic voters; Steve Harrigan reports.
On the eve of his first trip to Florida as a general election candidate, Democratic presidential nominee Joe Biden said his mission on Tuesday would be court Spanish-speaking voters.
"I will talk about how I am going to work like the devil to make sure I turn every Latino and Hispanic vote," Biden said when asked by reporters what his message would be in the country's largest traditional general election battleground state.
RACE TIGHTENING BUT BIDEN REMAINS AHEAD OF TRUMP 50 DAYS OUT
Rocha said he's seen signs of improvement by the Biden campaign, highlighting, "I've been more encouraged every day by their performance."
Former Housing and Urban Development secretary and former San Antonio, Texas Mayor Julian Castro – who was the only major Latino candidate to run for the Democratic presidential nomination – said recently that the Biden campaign understands outreach to Latinos is "a priority," but he told The Washington Post that "at the same time there needs to be a little bit more support shown."
Rocha's concern is less with the Biden campaign and more with the outside groups supporting the Democratic nominee. Rocha, who currently runs a super PAC working to boost Latino turnout in the general election, noted that the Biden campaign is now "at parity with the Trump campaign." But explained that "early on the problem was Donald Trump was spending more money, and Biden lost some ground because Donald Trump got to go up first. So now Biden's caught up and will surpass Trump in communication."
But he emphasized, "I'm disgusted at the amount of outside money that's going to non-Latino outreach. That's the real difference in this election." He spotlighted that the top 10 outside pro-Biden groups focusing on white voter turnout have raised $500 million while the three Latino super PACs – including his own – have only raised $5 million.
He called this the "real dilemma" and worried that "there's such a huge disparity, and we're expected to show up at the same rates as white voters when we get 1/500th of the money."
Source: Read Full Article