NSE to reduce time for trades in unlisted market as it awaits IPO
The National Stock Exchange of India (NSE), which is still awaiting regulatory approval for its initial public offering (IPO), is now planning to streamline the process of buying the unlisted stocks of the company, thereby reducing the time taken for such deals from about four months to just a week.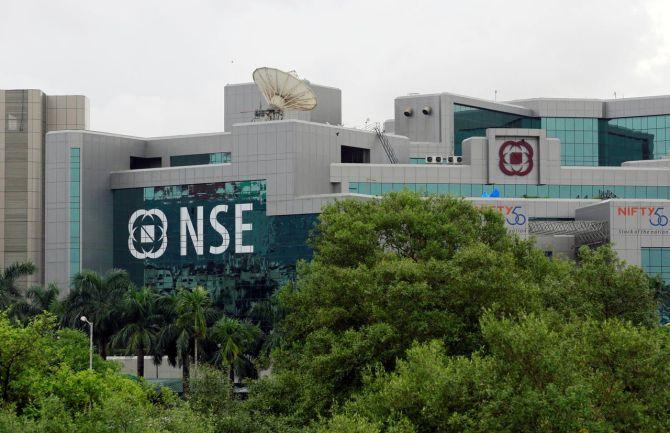 The management of India's biggest stock exchange has affirmed that it is working to reduce the time taken.
According to the analysts, certain approvals required at present from NSE for buying stocks, are adding to the processing time.
Speaking at an analyst call after the quarterly results, the exchange's Managing Director and Chief Executive Officer (MD & CEO), Ashishkumar Chauhan said, "There are regulatory requirements.
"They want exchanges to be held by only 'fit & proper' entities.
"We have streamlined the process now and it will happen very fast. It will happen even in less than a week."
Chauhan added that if there were any issues in getting NSE's approval within a week, investors or analysts could write to the exchange to get them sorted.
Although industry players dealing in the unlisted space don't expect the streamlining to be effective within the next three months, they expect the move to lift demand and reduce the lot size for the exchange's shares.
"If the transfer time reduces to a week, it will further boost investor interest, lower the brokerage price spread and lot sizes, and raise volumes," said Manish Khanna, cofounder, Unlisted Assets.
According to the players, the bourse is working on reducing the time taken in the Know-Your-Customer (KYC) process needed for the transfer.
At present, there are two phases of approvals to buy NSE shares—the first is KYC and the second is approval for processing the transfer of shares.
In cases where the buyer bought the shares in the past, then there is no requirement for the KYC stage again.
The first stage may take up nearly two months while a fortnight or a month is taken for the second phase.
"There has been significant activity in the shares of NSE between March 2023 and early May 2023.
"Post announcement of dividend and better than expected results has boosted the demand for NSE shares and we are seeing that investors are in the 'wait and watch' mode, not just because of the anticipation of an IPO, but also due to the rise in interest in the exchange shares as the concerns around volumes and market share subside slowly," said Khanna.
According to Unlisted Assets, on the basis of trading volumes and brokerage inputs, the ex-dividend prices of NSE shares in the unlisted market are in the range of Rs 2,900-3,010.
On questions asked about any regulatory issues from the Securities and Exchange Board of India (Sebi) in impending public offer, the exchange's MD & CEO said, "Currently we are not aware of Sebi noting any issue but whenever the approval comes, we will bring the IPO."
Source: Read Full Article