Democratic Sen. Jon Tester launches re-election campaign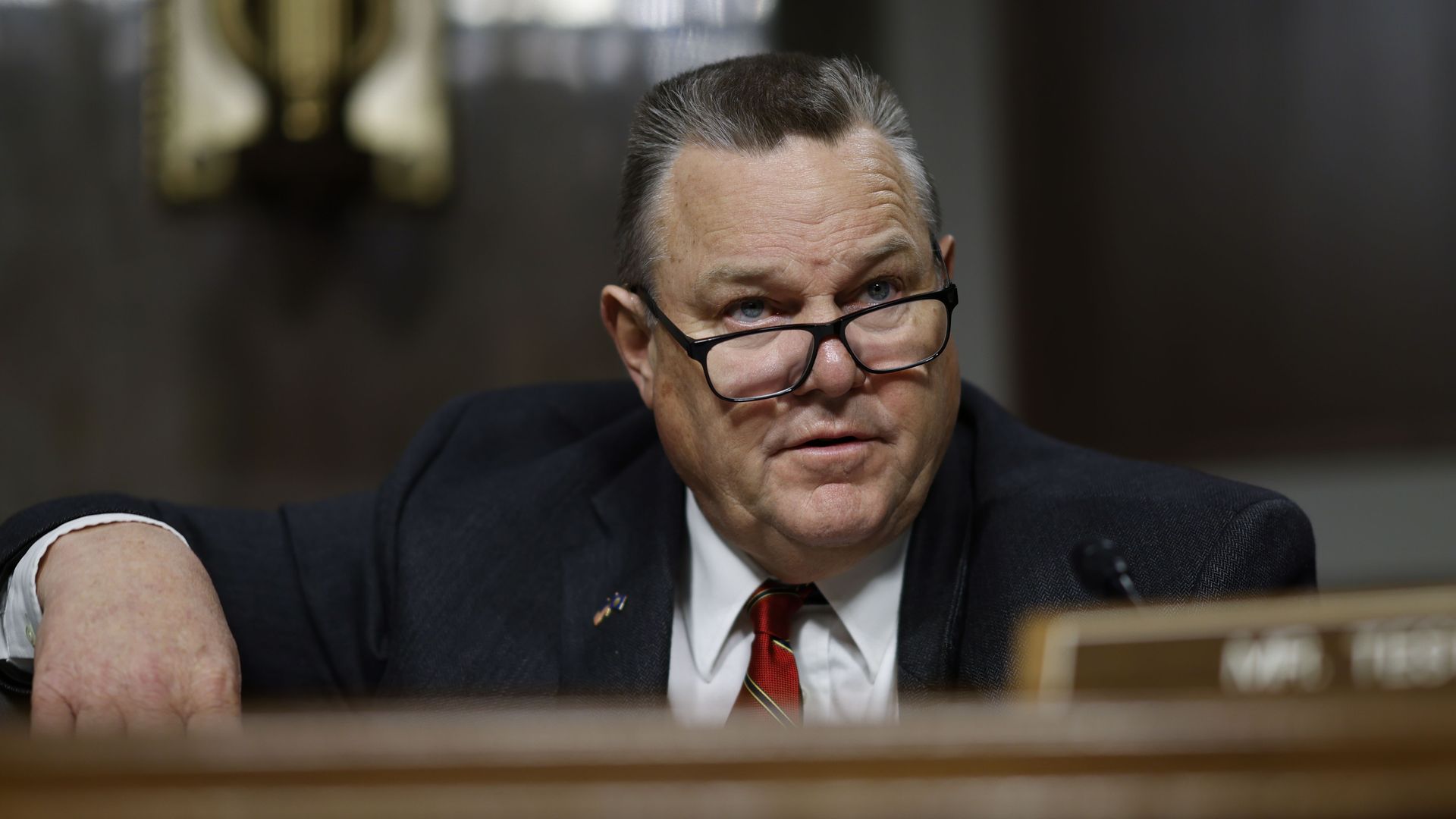 Jon Tester during a Senate Banking, Housing, and Urban Affairs Committee hearing in Dec. 2022. Photo: Ting Shen/Bloomberg via Getty Images
Sen. Jon Tester (D-Mont.) announced on Wednesday that he will seek re-election in 2024 for a key Senate seat.
Why it matters: Montana is one of several tossup races being eyed by Republicans as they attempt to capture the Senate majority in 2024.
Democrats currently have a slim 51-49 majority, but 23 Democrats are up for re-election compared to 11 Republicans, according to the Cook Political Report.
Republicans are worried that two prospective challengers to Tester have serious political baggage:
Rep. Matt Rosendale lost to Tester in 2018 and is a member of the hard-right wing of the House GOP caucus.
Rep. Ryan Zinke resigned as Interior Secretary during the Trump administration amid ethics investigations.
What they're saying: "It's official. I'm running for reelection," Tester tweeted Wednesday.
"Montanans need a fighter that will hold our government accountable and demand Washington stand up for veterans and lower costs for families. I will always fight to defend our Montana values. Let's get to work," he added.
Source: Read Full Article