Jacqueline Avant murder suspect arrested in Beverly Hills slaying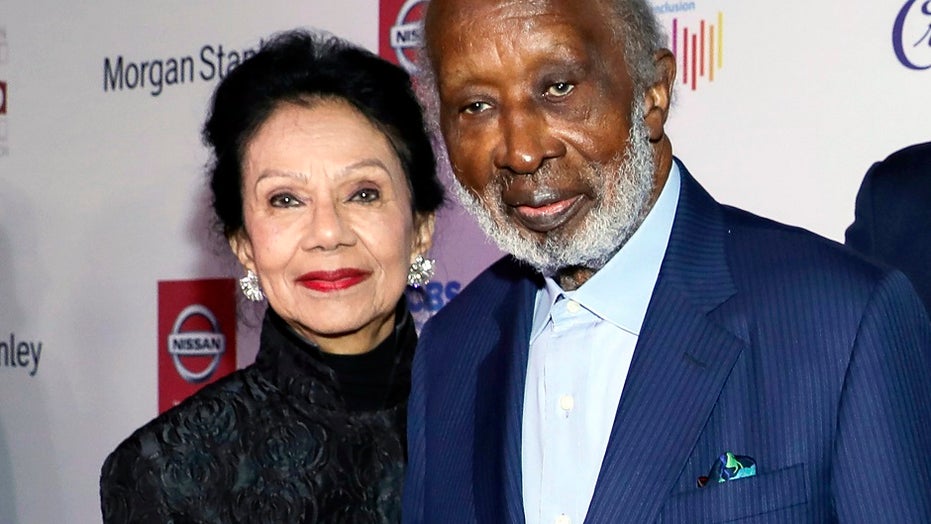 Fox News Flash top headlines for December 2
Fox News Flash top headlines are here. Check out what's clicking on Foxnews.com.
A parolee with a long criminal history has been arrested in the killing of Jacqueline Avant, a local philanthropist and wife of legendary music executive Clarence Avant, in the couple's Beverly Hills, California, home during a burglary, authorities said Thursday.
The suspect was identified by the Beverly Hills Police Department as 29-year-old Aariel Maynor of Los Angeles.
"This is one of the most protected and patrolled cities in the world," Beverly Hills Police Chief Stainbrook told reporters. "Crime will not be tolerated here."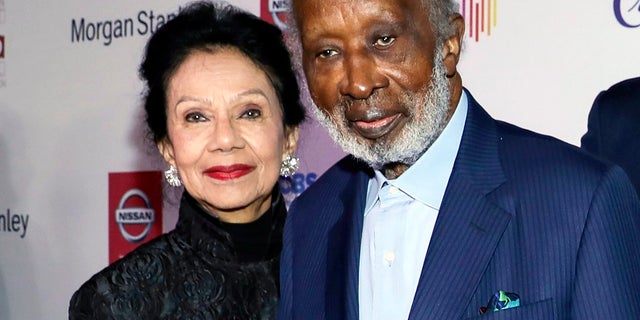 Jacqueline Avant and Clarence Avant appear at the 11th Annual AAFCA Awards in Los Angeles on Jan. 22, 2020. She was fatally shot early Wednesday in Beverly Hills, Calif. 
Shortly after the early Wednesday slaying, Maynor was found at a separate burglary in Los Angeles with a gunshot wound to the foot, Stainbrook said. The wound was apparently accidentally self-inflicted.
Avant, 81, was found shot in the home just before 2:30 a.m. inside her estate. She later died at a hospital. A security guard was present at the home at the time of the shooting, police said.
Surveillance and city cameras captured Maynor traveling east from Beverly Hills after shooting Avant, the chief said. Investigators believe he acted alone. Officials did not say how many shots were fired.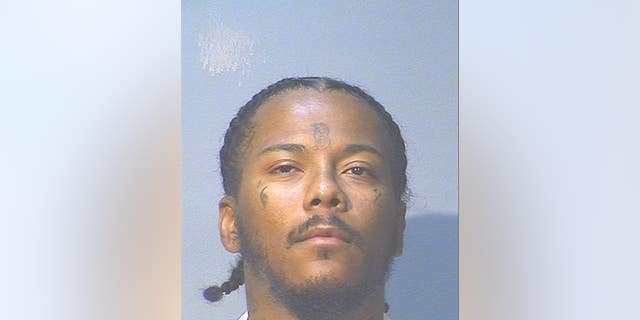 Aariel Maynor 
(California Department of Corrections and Rehabilitation  )
In a statement, the Avant and Sarandos families thanked authorities for the quick arrest.
"Our deepest gratitude to The City of Beverly Hills, the BHPD and all law enforcement for their diligence on this matter," the statement said. "Now, let justice be served."
Avant's daughter, Nicole, is married to Ted Sarandos, Netflix co-CEO and chief content officer, and served as a U.S. ambassador to the Bahamas during the Obama administration.
About an hour after Avant was shot, Los Angeles police officers in the department's Hollywood Division responded to a shooting and found Maynard in a backyard with the gunshot wound to the foot. He was arrested and taken to a hospital.
Beverly Hills investigators collected evidence, including an AR-15 rifle, that connected him to the fatal shooting of Avant. They were alerted to the second burglary by the Los Angeles Police Department.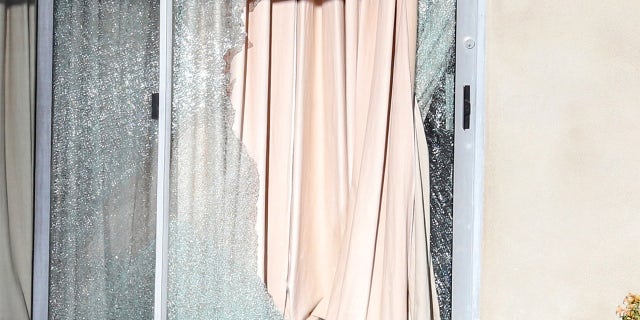 Crime scene photos of a broken window at the home of Clarence Avant wife's murder Dec. 1, 2021. (APEX / MEGA TheMegaAgency.com)
(Mark Satter)
"Somewhere in the night we had an astute watch commander at Hollywood (Division) that started to put two-and-two together and reached out to Beverly Hills … and we started communicating, and there were some similarities," LAPD Deputy Chief Blake Chow said.
Beverly Hills detectives have taken over both burglary investigations.
Authorities are still trying to determine a motive for the slaying. Stainbrook declined to state whether the attack was random.
"Our focus now has transitioned from finding a suspect to a continuing investigation that will lead to a successful prosecution," he said. "At this time, we're only looking at him as a suspect. But again, there's a lot of evidence to go through, so we're leaving open the possibility there could be other people involved."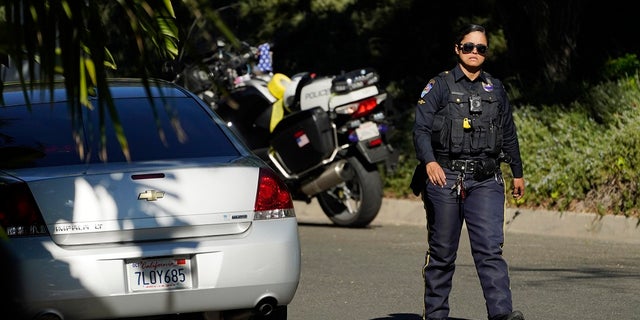 A police officer walks down Maytor Place in the Trousdale Estates section of Beverly Hills, Calif., Wednesday, Dec. 1, 2021. Jacqueline Avant, the wife of music legend Clarence Avant, was fatally shot in the neighborhood early Wednesday. (AP Photo/Chris Pizzello)
Maynor was on parole at the time of the shooting, but authorities declined to say for what offense, only noting that he has a long criminal history. He will be booked into the Los Angeles County jail once he is medically cleared by doctors.
Clarence Avant, 90, was recently inducted into the Rock & Roll Hall of Fame and was known as the "Godfather of Black Music." The death of his wife came amid a wave of robberies and home invasions in Los Angeles.
Source: Read Full Article