Woman who climbed into El Paso Zoo spider monkey exhibit fired: report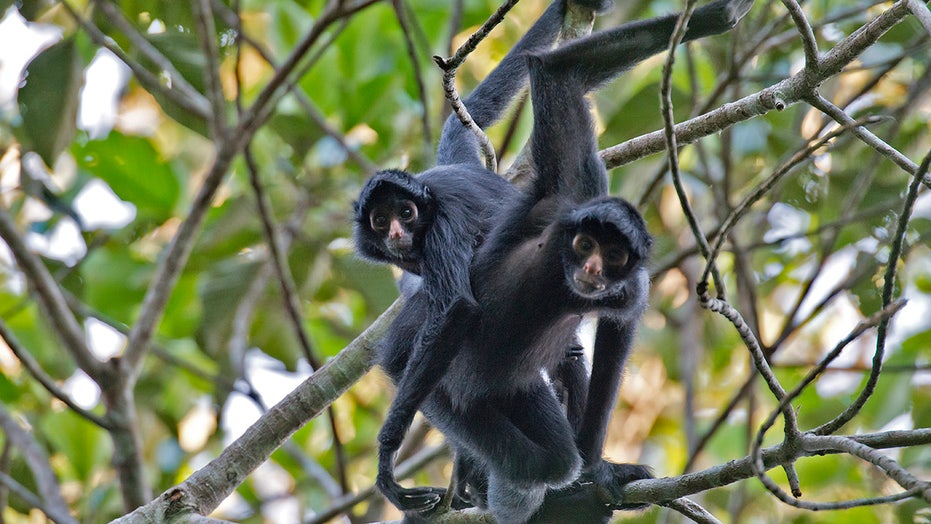 New Orleans zoo cancels pro-police event, cites community concern
FOX News contributor Raymond Arroyo joins 'The Ingraham Angle' for the latest edition of 'Seen and Unseen'
A Texas woman who was caught on camera trespassing into a spider monkey enclosure at the El Paso Zoo has reportedly been fired from her job.
In a statement posted to Facebook, El Paso's Lovett Law Firm shareholder Nora Artalejo Lovett wrote Monday in support of the facility and its animals.
"We learned this morning that the individual who was filmed trespassing in the spider monkey enclosure of the El Paso Zoo was an employee of Lovett Law Firm. She has been terminated," Lovett said.
"The firm has always been a strong supporter of animals and animal advocacy. We absolutely do not condone this irresponsible and reckless behavior. We support the El Paso Zoo and our thoughts go out to the spider monkeys, Libby and Sunday, and hope that they will recover from this very traumatic experience," she added.
KFOX14 reported that El Paso Zoo would be making some changes – including potentially raising the fence around the spider monkeys – and the El Paso Times noted that security had since been increased.
Just months earlier, a video posted to the same account in March showed a parent lowering a child over a protective barricade near an El Paso Zoo chimpanzee exhibit.
Source: Read Full Article